We are happy to announce Chaim Bentorah's new book
"HEBREW WORD STUDY: BEYOND THE LEXICON" 
Now in Digital Format, click on line above to view book and its reviews
Already ranked by Amazon as a Best Seller!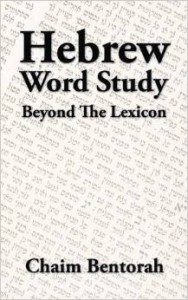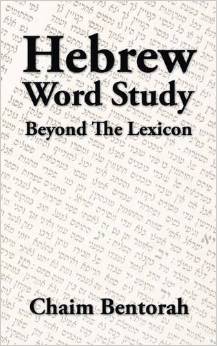 In His new book "HEBREW WORD STUDY: BEYOND THE LEXICON" (click on title to view or to purchase) Chaim has written for the Believer who wants to understand the nature and design of the language God chose to reveal Himself through and speak to us with. Also, for the one who does not necessarily want to learn to speak Hebrew or spend long hours trying to understand complex rules of grammar but simply wants to know if there are deeper meaning to certain Hebrew words found in scripture. Chaim has taught Biblical Hebrew for many years. He has a nice balance of both academic credentials and a deep personal relationship with Jesus. He has also studied with Rabbi's from whom he learned the spiritual nature of Biblical Hebrew while working on the NIV translation as a graduate student.
Have you ever read a verse and one word seems to really stand out and you wish you had the tools and know how to follow Holy Spirit's prompting to dig deeper? In Chaim's new book you will find such tools and be amazed at how accessible God has made it for us to search His heart through His Word using the ancient Hebrew. It is Chaim's calling and passion to bring the academics of Biblical languages, the history,culture and spiritual nature of scripture to each and every Believer who has a hunger grow ever deeper in their relationship with Jesus…The Word .
Click here to purchase : "BUY NOW"