SPECIAL NOTE: VALENTINE DAY IS COMING.  IT IS A DAY TO EXPRESS YOUR LOVE AND REVEAL YOUR HEART TO THAT SPECIAL PERSON.  GOD HAS REVEALED HIS HEART TO YOU IN HIS WORD.  WHY NOT AS A VALENTINE GIFT GIVE THAT SPECIAL PERSON A COPY OF HEBREW
WORD STUDY REVEALING THE HEART OF GOD  SO THEY CAN DISCOVER GOD'S VALENTINE OF REVEALING HIS HEART TO THEM FROM THE SCRIPTURES. HERE IS A CHAPTER FROM THAT BOOK.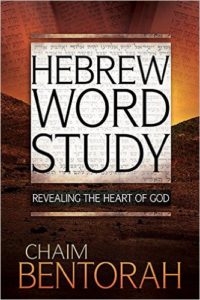 Now on sale for a temporary time at Amazon. Click below to view /purchase.
https://www.amazon.com/Hebrew-Word-Study-Revealing-Heart/dp/1629116971/ref=sr_1_1?s=books&ie=UTF8&qid=1486220563&sr=1-1&keywords=chaim+bentorah
WORD STUDY – VAIN OBLATIONS – סנחה 
Isaiah 1:13: "Bring no more vain oblations, incense is an abomination unto me, the new moons and the Sabbaths, the calling of assemblies, I can not away with, it is iniquity including the solemn assemblies."
In a few days we will celebrate Valentines Day.  It will be a time when people will exchange gifts to that special person in their lives. Boy friend and girl friend, husband and wives and maybe just friends with friends. Some Christians I know plan to give God a little Valentine gift, a special offering to missions or their church to just express their love for God.  Ideally their gift will not be a vain oblation.
Isaiah 1:13 pulls no punches.  God is commanding that His people do not bring any more vain oblations to Him.  The word oblations is the word minchcah which means an offering. The word is also used for a tribute or gift. Oddly this particular word is late Hebrew and comes from a similar Phoenician word.  If we go back to the time of Moses and how it used at that time, we find the root word would be navch rather than manach.  Manach is an offering or gift. Navch is a rest, repose.  I have read in Jewish literature where it has the idea of drawing near to God and resting in Him.  Navch would be used to represent an offering or gift in the sense of a sacrifice of something that you would find comfort in to demonstrate your surrender to the one receiving the sacrifice.  In other words a husband will give up his dream of buying a boat and use that money to purchase something for his wife.  That sacrifice would declare to her that he is finding more joy and comfort in her than in the boat he wanted to purchase.  That is the difference between a navch offering and a manach offering. The navch offering would be an attempt by the husband to draw near to his wife because she is his source of comfort more than the boat he planned on purchasing. So he draws near to her and not the boat.
Thus, God is saying not to bring worthless attempts to draw near to Him. The people were only bringing him manachs and not navches which are gifts to win God's favor but not to draw near to Him.
Isaiah I making a play on the word minchcah which had a modern root but to the Hebrew people it also carried an ancient root which was a stroke of genius (ok it was inspired). For it clearly showed why their offerings to God were an abomination.  Say a husband gets a small bonus at work.  He immediately thinks he could use that to purchase a new top of the line fishing rod.  Instead he also thinks of the opportunity to show how much he loves his wife by using it to purchase the expensive perfume she loves.   He sacrifices his new graphite fishing rod and purchases the expensive perfume.  The wife naturally loves the gift and in return dips into her "mad" money she was saving for a private shopping spree and purchases the fishing rod for her husband.  That is navch that is the type of sacrifice and offering God wanted. Instead, the word took on a new or modern root meaning (manachs) which also means a sacrifice or offering but this time the motive behind the sacrifice is mercenary.  In a manach offering the husband also uses his bonus to purchase the expensive gift for his wife rather than the fishing rod, but this time when he gives it to his wife he tells her: "See, I made this sacrifice of my bonus to get you your perfume, now you have to let me go on that fishing trip with my buddies since I did this wonderful thing for you."
So if you are ready to throw rocks at Israel for presenting worthless offerings to God, I might suggest a little saying used by Jesus, "He who is without sin, let him cast the first stone." How many times have you forced yourself to go to church, pay your tithe, do some worthy Christian service hoping God will be impressed with your sacrifice or offering so he will grant you a favor.  You scratch His back He will scratch yours. That is manach or offering that is an abomination to God and like that of that jerk of a husband who should have the expensive bottle of perfume anoint his head with all the force to shatter the bottle.
Perhaps this Valentine Day you can give God a Valentine gift and take your offering to God and say: "God, I intended to use this offering for something else, but that something else is not nearly as important to me as you are so I am giving it to you," then you have given a navach a gift that O'Henry called "The Gift of the Magi." If you are not familiar with the story, check it out online or the next time you are in the library.