Psalm 23:5b … He amounts my head with oil…
the word "oil" is " Shamen" . It does not simply mean olive oil as but an oil such as olive oil used as a carrier oil for essential oils. Distillation of flowers and plants is an ancient practice and essential oils would have been used by the priests and healers of Biblical times ( and still to this day).  When you Study the structure and nature of Hebrew you will see the holistic  design in all of Gods creation.  They were made to work with our bodies naturally and are a precious gift from God.
When you purchase your starter kit you will receive free shipping, free survival kit and a free one of a kind Hebrew letters and their meanings bookmark and choice of book from Chaim and I along with ongoing training on how to use your starter kit. They are truly amazing for emotional, spirit and physical support! Chaim and I have many testimonies and will be sharing more in future.
To have your free book and book mark sent to you, simply send us an email with your name and choice of book, stating you purchased your essential oils starter kit ( by following link below )
~LAST DAY OF MAY TEAM PROMO – FREE SHIPPING AND FREE SURVIVAL KITS ~
Been thinking about trying Young Living essential oils…join today and not only will you receive the benefits of these amazing oils but you get the support and guidance of a tribe of Oily Mamas that are passionate about living a chemical free lifestyle. And don't forget the FREE SHIPPING AND SURVIVAL KIT as a Thank you. So until midnight tonight you are able to click the link below and change your life.
Each kit contains 3 colorful & convenient 10mL roller bottles, 1 NingXia 2oz pack, a recipe card and silver tin container.
*Oils not included* recipes are included to create the blends
Choose from:
* Wellness:
Head Throb, Immunity, Breathe
* Mommy:
Face Lift, Libido, Happy Day
* Kids:
Owie, Dream, Tummy
CLICK LINK BELOW TO ORDER ESSENTIAL OILS KIT: https://yl.pe/4w97
choose WHOLESALE  MEMBER option (simply by ordering a starter kit you  will get Wholesale price on any future purchases you choose to make, which is 24% off retail)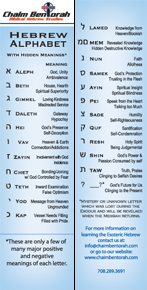 Email us at chaimbentorah@gmail.com to let us know which free book you choose ( along with bookmark ) chaimbentorah@gmail.com