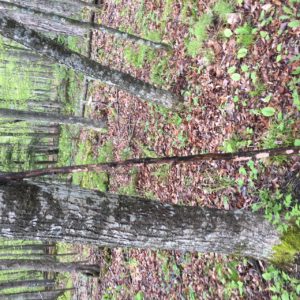 WORD STUDY – A FERVENT PRAYER (Day 3 of Living in Silence in the Northwoods)
James 5:16: "Confess [your] faults one to another, and pray one for another, that ye may be healed. The effectual fervent prayer of a righteous man availeth much."
I have found that the best moment s of living in Silence are when I run out of things to pray about, I just sit back, relax and reflect on God. Before long He begins to reveal yצןthe secrets of His heart to me.
I don't know, maybe some people get visions of the future, visions of heaven and future glory. Some are shown coming wonderful events to come in their lives. In my case I get to enter a secret room in God's heart. A weeping room. It is there I can see Jesus weep over the many broken hearts of this world. I can watch Him pick up a cold, harden heart that has been broken and weep over that heart. He holds it out for me to touch and I suddenly feel the pain and sorrow of this broken heart and I plead with Jesus to heal that heart.
Today during my time of reflection He told me that He cannot do anything to violate man's free will and unless that person asks for help, He cannot give it. Yet, He tells me that since I have prayed and pleaded with Him to heal that heart He would do it for my sake to answer my prayer. God wants to answer my prayer and relieve my suffering but the only way to do that is relieve the suffering of this wounded heart that is making me suffer. He explained to me James 5:16 that this is why the fervent prayer of a righteous person avails much. The word fervent in the Greek is energoumene from the root word energo which we get the word energy from. It is power moving from one stage point to the next, like electricity running through a wire. In the Aramaic it explains this further, it is the word Chayla or you might pronounce it kayla which in the Aramaic is the word for hurting. The hurting prayer of a righteous person avails much.
If someone is separated from God by sin, sin will block God's ability to act upon their pain. That is why He gave us the ability to feel compassion for when we really feel someone's hurt and pain who is separated from God by sin and we, who have been forgiven of our sins feel that person's hurt, we are free to join our energo or energy with God. So we, who are forgiven and able to join with God can cry: "Oh God, come help my friend, come help my friend," He can then do something to relieve our pain and that is to relieve the pain of our friend who is suffering. So or like His energy passes through us and then to the person who is dead in sin. Whether it is a million people crying out to God for one's pain or just one person, it doesn't matter. God is not bribed by a lot of prayer.
"I still don't understand." I told the Lord. But then a few minutes later as I was walking a trail a middle aged woman also on a hike came towards me from the opposite direction. I thought I was the only one in this neck of the woods but nonetheless there she was. I barely looked at her as I did not want to break my silence but she nodded and I nodded as we passed. But as we did I felt an overwhelming sense of heartbreak, sadness, and sorrow. My heart cried out to God to please ease the pain of this young woman. After a bit this old man need to take a little break. I set my walking stick against a tree and sat down and meditated. I thought of my walking stick like a staff like Moses used to perform miracles. I sighed and wished I could point my staff to this young woman and perform a miracle to relieve her suffering. Suddenly, I was transported to God's weeping room where Jesus was holding the heart of this middle aged woman. He nodded for me to touch this heart which was cold and barren. As I touched it I was suddenly filled with the pain of a broken heart, loss, rejection, sadness. I cried out to Jesus: "Please, oh please come help and heal this heart." Jesus only nodded to me and said: "Thank you, I was waiting for someone to stand in the gap for her. I can do something now."
As I was heading back in the opposite direction to my car I once again passed this woman. This time her face glowed with joy and happiness. My first thought was that this hike was doing her some good, but then I thought "Maybe? Maybe!" I will probably never know, but then again, one day I will know, one day I will know that it was my prayer that brought this miracle.