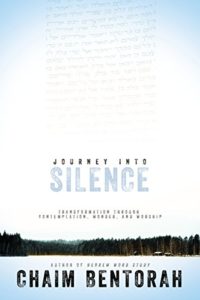 FOLLOW MY JOURNEY INTO SILENCE ON TWITTER @intosilence4
WORD STUDY: LED BY THE SPIRIT (ARAMAIC)
Matthew 4:1: "Then was Jesus led up of the Spirit into the wilderness to be tempted of the devil."
I go into silence not looking or asking for anything, I go because God has called me to silence.
Tomorrow I will leave for my fourth experience of a week long journey into silence. Some people ask why I would do this, others ask what I am looking for and some just say: "Well, I hope you find what you are searching for." Let me get this one thing straight. I am not searching or looking for anything. I make this journey into silence for one reason and one reason only and that is because God has called me to spend this time in silence. It is a calling, something I must do because the God I love has asked me to do it.
Why did Jesus go into the wilderness for forty days? Judging from our English translations it was to be tempted of the devil. Yet the devil never made his appearance until the end of Jesus's time of silence. In the Aramaic the syntax would indicate Jesus went to the wilderness because He was led by the Spirit.
The word led in the Greek is anecthe from the root word anago which means to launch, set sail, set out to sea, to go to a higher level. Every English translation I read simply says He was led. If I am about to spend a week in the Northwoods, by myself, sleeping in a sleeping bag (until today I never owned a sleeping bag) then I need more than the feeling of being led. Launching is more like it. The poor boat can object all it wants but if the owner wants to launch it, it will be launched. Maybe the very reason I hate camping, bugs, damp ground, living creatures in the ground is the reason God has called me to the Northwoods to spend a week playing Grizzly Adams.
The Aramaic Bible has an interesting word for led, it is 'athadebar from the root word debar which is to speak from the heart. The words up of are often translated in our Modern translations as simply by. In other words Jesus was led by the Spirit. The Aramaic gets a little more specific about this leading process. Literally, the Aramaic text says that Jesus was motivated to go to the wilderness because He heard the heart cry of the raucha, the Spirit of the Father. The Father's heart was crying out to Jesus to be alone with Him. Look, I can't explain the Trinity but I know there was a longing, a deep aching, longing from the heart of the Father and Son to be alone together. What better time for the devil to try and mess that relationship up than during this intensely private time. "Ok, Sunday morning worship service is over, now grab something to eat and be honest about where you loyalties really lie, that is in satisfying the flesh."
That is why I am going into Silence for a week, I just have this ache, this deep longing to just be alone with God. I am not going to seek a vision, a healing, or some understanding to some pressing question. I go because I hear the heart of God calling to me and I have to leave this world behind and answer that call.
So many things happen during my times of Silence that I do not share on my blog or even in my forthcoming book to be released by Whitaker House in January, A Journey into Silence. The reason I do not share all these things is because what seems so natural during my time alone with God sounds foolish and silly when I return from my journey. I think about writing it in my blog but then I think, "My gosh, my readers will think I am crazy." So I opt for sanity and just keep it to myself.
So this year, to help promote my forthcoming book and to be as open as I can, I have opened an account on Twitter @intosilence4 where I will record every odd, supernatural or crazy thing that happens before I have a chance to think about it and chicken out. I will let you decide if I just have an active imagination (which I do), an Aspie meltdown which is possible or maybe a supernatural experience. I personally believe God gives me at least one supernatural experience during my times of silence which I do share in my forthcoming book. Others, well, I will let you decide if you choose to follow my journey on Twitter.
As of today I have close to 500 followers, so link up with me next week.